Fastest Chelsea locksmith, available 24 hour no matter what
Whenever you need a Chelsea locksmith at your location, SW Locksmith is ready to come and help with service 24 hours a day. So, call us for locksmiths in Chelsea anytime you have lock issues. We will open, fix, or replace your door locks in the shortest time.
Anytime you call, our response time is always minimum. We try to come to your location within 30 minutes. So, whenever you need a London locksmith in the South West, get in touch.
A security survey by a locksmith in Chelsea
Whenever you need an expert opinion, we are here to help. Therefore, get in touch for the best emergency locksmith services 24 hours. Call our Chelsea Locksmith SW3 and we will help with door opening or lock installation. Our reliable local locksmith is always prepared to come within 30 minutes to perform any job.
The best locksmith should have years of experience in identifying the locks and being able to replace any locking system. For example, the mortice deadlocking system is designed to provide security at the entrance and exit doors. We'll be able to open it, replace it, or upgrade it when that's the case. So, just call and we'll discuss your security concerns anytime.
We are capable of helping with ensuring the coverage you have on your home. A security inspection will ensure your safety and protect your personal information quickly and affordably.
Ensuring you're secure in your home with a Chelsea locksmith
Need a locksmith team that's reliable? Locksmiths have become essential in a big city, whenever emergency situations are triggered. So, this means that a locksmith is important to be able to come to your location 24 hours, day and night. Call us for local locksmiths in Chelsea SW3 and they will come to your doorstep all equipped and prepared to work. No booking is required for these locksmith services we offer.
Chelsea locksmiths have the ability to provide any security update today for your house security. This will stop any vulnerabilities in our homes that burglaries can exploit. Therefore, a security inspection would be perfect to pinpoint any weakness. So, we can offer 24 hours specialized security improvements to your home.
Of course, this includes door locks and door locking systems, window locks, lock protection, and even simple security chains to make sure you're safe at all times. It is possible to customize the package according to what is important and also according to your financial goals.
How Locksmith Chelsea is a different kind of locksmith
What separates our Locksmith Chelsea from the others is our focus on customer service and on top-quality works. Our locksmiths are hesitant to choose what is simple for us rather than what is easiest. So, we're here to provide assistance to anyone with lock problems.
We have a lot of South West London customers who have suffered inconvenience from this. Locksmith Chelsea has also changed its service to help our clients to enjoy their lives more efficiently. You'll receive 24-hour security services courtesy of SW Locksmith, Locksmiths Chelsea. There is absolutely no limitation, we work weekends, public holidays or evenings before working day time.
Have a locksmith reach you within 30 minutes
Need help with a lockout in Chelsea SW3? Have you left your keys inside and you're looking for an emergency locksmith team? We provide affordable, reliable & trustworthy locksmiths near Chelsea. Our organization is active for many years already in the South West London area. More than that, we are constantly working with famous local brands or with the Metropolitan police agencies.
So, by calling us you can find our reputable locksmiths in Chelsea by calling us for fair locksmith services. Our professionally trained team has many years of experience, and all the necessary locks available. So, we can supply and install any lock you request. Where possible, we will not destruct the lock but sometimes it's the only way and you will need replacement. In conclusion, all doors can be opened with a professional locksmith service and we have the ability to replace your key on site.
Security upgrades for businesses
SW Locksmith can help you with our Locksmith Chelsea for any security upgrades. We are providing local assistance to businesses and have been supporting them since 2017.
First, we operate 24hr to ensure that we are flexible and can help anytime during our business trading hours. We will help with resolving your issues for both residential and business clients.
We think it will be unprofitable to continue to build your own businesses without safeguarding your assets. So, there is more than just keeping your cash in when you are closed. Definitely, you have to ensure your business is not interrupted by burglaries. Our security audit is available any time you need to make sure you are secure. In this case, a security locking system needs to be checked or installed properly. This often requires professionals to work because unsatisfactory installation may cause a security issue on your lock.
Locksmiths in Chelsea
For a reliable Chelsea Lockout expert SW3, look no further! Sw Locksmith is available to assist with all of your lock's emergency needs.
The Chelsea Locksmiths provide all types of locks to make sure you have good security for your neighborhood. Our Chelsea SW3 and SW5 locksmiths will provide a good service for all types of emergencies.
We can resolve your emergency immediately without delay. Our locksmiths in Chelsea have the necessary knowledge and expertise to solve all security problems at your property. Get in touch with a local locksmith service for your door locks in Chelsea SW3. Call and we will sort out your door opening or loc replacement.
Locksmith Chelsea will supply and fit locks 24 hours
You have to find a fully qualified professional locksmith near your location you can trust for your safety needs.
By calling us you can assure that you are keeping your security situation in order that you are comfortable and safe. With technology prices waning, the homeowner has a choice in security options that make it impossible to go out without proper protection.
What should I do if I am confused about what I want? Call SW Locksmith today and the locksmiths in Chelsea will help you out. You're welcome to contact us with any of your questions in regards to the potential locks you can fit on your door. We would be happy to help with a locksmith service at any time, 24 hour.
A locksmith Chelsea technician is always available and always caring for you
SW Locksmith is your locksmith near you always happy to help. A full-service, 24 hours / 7 days a week emergency locksmith team. To alleviate stress we offer our technicians the pleasure to serve. They are highly trained in the emergency lock-out service in Chelsea and their vehicle provides all the tools needed in every job.
So, we can offer excellent advice, consultation, and applicable secure products on the spot. All are available when you call us for Chelsea Locksmith. With the right conversation, you can now protect yourself 24 hour from threats from outside danger.
Would a locksmith Chelsea lock specialist be able to install any new locks for my new house?
Contact us today for lock installation. Of course, when installing locks in your entire house we will offer a competitive package. Our security experts are happy to assist with door and window locks change, lock repair, lock installation, or any lock service. We are ready to offer quality local lock assistance with our emergency locksmith in Chelsea whenever you call us.
When you want to have a whole package from our Chelsea locksmiths, you can be sure you will receive a good price. So, ask for full locksmith service and embrace lower risks when it comes to unhappy incidents. This way you can be more comfortable when moving house. We can do this job quickly, without any stress, on the first visit.
How do I pick a security lock that is best for me with locksmith Chelsea?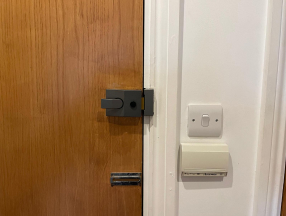 Whether you are in a booming business sector or simply a resident that wanna stay secure, a high-security lock can be the answer for any replacement. So, if you are looking for the right locks for your home or business, or big variety of locks might surprise you.
Our SW Locksmith has Locksmith Chelsea experts at your service. They know how confused a person may feel when dealing with such overwhelming choices and they are ready to help you make the best choice.
The difference between good and bad security systems is hard to determine by someone that is not an expert. For instance, eveyone thinks that a lock is just a simple lock. Well, of course, for a locksmith company there is no such simple answer. But, a locksmith will come over to your place to assist in finding, ordering, and installing the best lock.
The correct house security locks will suit your situation, your needs, or your preference. If you know exactly what you want for yourself, it will be easy to find the best security solution together with our expert locksmith.
Locksmith Chelsea is on call for you
Our 24 Hour Locksmith in Chelsea will provide you with security that can be trusted for emergencies. When locked out of your house you'll feel a euphoric rush or worry but you can rest assured that the locksmiths in Chelsea are ready to be with you on the phone.
Moreover, the locksmiths are highly efficient when it comes to the time. So, they are available all the time and can get to you in less than an hour, depending on your location.
We work quickly and our customers will return to us all the time when they need local locksmiths at their location. Minimize the stress induced by the lockout and call our expert locksmiths directly.
Best prices with locksmith Chelsea in SW London
We understand the difficulty of delivering professional services at an excellent rate. Locksmith Chelsea offers competitive prices for the area without the hidden costs. Call today for a chat, we'll get you the free estimate.
Also, when the locksmith gets there, we will let you know what are the costs for your situation before he proceeds with the job. No worries, your door locks are in good hands with our Locksmith in Chelsea.
Emergency locksmith services from your locksmith Chelsea
The majority of Chelsea residents understand the importance of protecting a house. Having a home in an affluent area of the Capital for sure can attract burglars. Therefore, it is worth the extra attention of those who are looking for a home or for the ones that just bought one.
We are here to help you protect your house with our locksmith services at all times. Whenever you need security locks, for your peace of mind, we can come and proceed with a fast lock change. Moreover, our local team can offer you a wide range of emergency locksmith services, in case you find yourself locked outside your property. In this case, our London locksmith can offer emergency destructive or non-destructive options to gain entry inside your house.
So, when you are in need of security for your home it is important for you to have the phone numbers of your Chelsea Locksmiths on it for your convenience. It'd be impossible to find us quickly if you would be in an emergency.
High security with SW Locksmith, Locksmith Chelsea
Do people have problems keeping their homes safer? For sure, you have to try to secure your property as much as possible. Our fully qualified locksmith team is able to present you with a wide range of locks, from affordable to the expensive side, depending on your personal preferences.
Our customers are always asking for quality locks when the locksmith Chelsea is coming over, for both door and window. Therefore, a lock change is possible with our local emergency locksmith at any hour. A fully qualified professional will be able to present you with all options, the specifications, and the prices for everything that's available on the market for your door. This way you will be able to choose the best replacement option out of the range. Call us and in 30 minutes a local locksmith will get there.
Your locksmith Chelsea with the latest home security technology
Those who are security enthusiasts will probably know about the new security technologies that are being introduced to our industry every year. Locksmith Chelsea stays on top of the latest happenings and they are able to advise you on the best options when it comes to your property. They will let you know what is worth and what doesn't when it comes to a lock replacement.
Get your Chelsea locksmith at your location and have a professional and honest consultation on site. Choose the best lock for your door and window, and this way you will stay away from unhappy incidents. Call for local locksmith services now.
Locksmith Chelsea arrives quickly after your call
Locksmith Chelsea is capable of delivering prompt responses and providing 24 hours a day 365 days a year service.
It's a must to call us after burglaries or lockouts, even if you manage to get inside your home back. A safety check will always keep you away from any unwanted incidents. If you have just been the victim of an unwanted lock incident, you never know if you are still exposed after you manage to get inside. Have a locksmith in Chelsea over for a check-up for your peace of mind.
Contact us now for a Locksmith assessment in SW3 and surrounding areas and we are able to help you resolve your security concerns. We can proceed with a lock change whenever you call if that's the case. More than that, we can help with lock installation or door opening.
Locksmith Services for Every Situation
No matter what is the situation, we will treat you with the fastest service available anytime. Ideally, we would like to have all your requirements when we are on the way to your property. but first, we would need the exact location of your property.
You can trust us that we'll provide services that help keep you from remorseful lockouts or damaged equipment in your security system.
Also, you can find out about every service we offer by calling us. Contact our locksmiths anytime to arrange London lockouts or locks change in London.
Security advice from our Chelsea Locksmiths
Stop waiting for something bad to happen until you are doing something with those faulty looks. Just ask a locksmith to help with advice and you will get the best services in the quickest time.
Of course, there are simple ways to protect your property. Call us and wait for our mobile locksmiths to come to your location. Your door will be in good hands with our company.